P1: Climate change impact on household food security and child undernutrition
The project P1 aims to quantify the contribution of disturbed rainfall patterns to the quantity of crop harvest, and its impact on household food security to provide nutritious foods consumed by children under 5 years of age. The assumed consequences are chronic undernutrition (stunting) and micronutrient deficiency in children under 5.
In order to draw linkages between weather and nutrition, three steps are applied simultaneously: firstly, the validation of the exposure will be done by developing a rainfall index capturing the suitability of daily rainfall for the growth of major crop plants of the respective regions. Secondly, for determining the household crop harvest outcome, we will use the already locally validated quantification of harvest at the household plot level of households in our sample. Thirdly, we will assemble a dynamic cohort of 2000 children aged 0-5 years. These steps will be done in both study areas in the Nouna Health and Demographic Surveillance System (HDSS) in Burkina Faso and in the Kisumu HDSS in Kenya over the 3 (+3) year lifetime of the Research Unit. Twice a year, a socioeconomic and nutritional questionnaire will be applied to the parents on their household food security situation and their child's diet, and selected anthropometric measurements are taken from all children in the sample. 
The relationship between rainfall (exposure) and its consequences (direct outcome: impact on harvest quantity, indirect outcome: influence on household food security and childhood undernutrition) will be called by ERFs (exposure-response functions) derived from hierarchical Bayesian analyses, more specifically distributed-lag non-linear modelling. We will be able to compare the weather-related association with harvest, food security and child undernutrition with a large array of co-variables, e.g. socioeconomic household variables, previous diseases episodes in the children, and household expenditures and incomes through subsistence farming. In a final step, the ERFs will be incorporated into climate impact models, downscaled to the study area at a 12km by 12km resolution by our central project team (CP2). This will enable us to make projections of climate-nutrition impact for short- and long-term policy relevant time horizons (2030, 2050, 2100).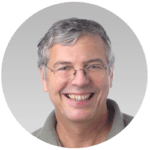 Principle Investigator (PI):
Prof. Dr. Dr. Rainer Sauerborn
Heidelberg Institute of Global Health (HIGH)
Universitätsklinikum Heidelberg
Heidelberg, Germany
E-mail: rainer.sauerborn@uni-heidelberg.de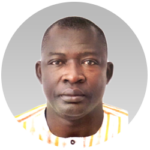 Co-PIs:
Dr. Issouf Traoré
Centre de Recherche en Santé de Nouna (CRSN)
Nouna, Burkina Faso
E-mail: t_issouf2000@yahoo.fr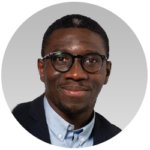 Co-PIs:
Mr. Edmund Yeboah (candidate Dr. sc. hum.)
Heidelberg Institute of Global Health (HIGH)
Universitätsklinikum Heidelberg
Heidelberg, Germany
E-mail: edmund.yeboah@uni-heidelberg.de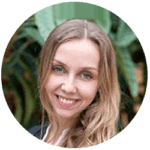 Dr. Kristine Belesova
London School of Hygiene and Tropical Medicine (LSHTM)
Centre on Climate Change and Planetary Health
London, United Kingdom
E-mail: Kristine.Belesova@lshtm.ac.uk
Ali Sié, Co-PI, CRSN, Burkina Faso
Stephen Munga, Co-PI, KEMRI, Kenya
Aristide Ouédrago, coordinator, CRSN, Burkina Faso
Sammy Khagayi, leading scientist, KEMRI, Kenya
Valentine Boudo, data scientist, CRSN, Burkina Faso
Pascal Zabre, PhD candidate, CRSN, Burkina Faso
Elke Braun-van der Hoeven, administrative assistant, HIGH Heidelberg
Jessica Nieder, PhD candidate MOOC, HIGH Heidelberg
Gabriele Stieglbauer, technical assistant, HIGH Heidelberg