P4: Climate change, heat stress and their impact on health and work capacity
Climate change intensifies exposure to extreme heat events. In Sub-Saharan Africa (SSA) excessive heat already presents an alarming health hazard. Human beings have to keep to a certain core body temperature (CBT) of about 37 °C to maintain health. When exposed to heat, effective responses can be activated to facilitate heat losses from the body, by increasing skin perfusion and/or increasing the sweat rate for example. However, those reactions can cause heavy strain on the body – especially when combined with intensive physical work, which typically occurs during outdoor farming activities. Such a strain may be perceived as discomfort, but with prolonged heat exposure, it can cause exhaustion and in severe forms, will lead to heat injuries or even death.
This is even more likely when the work has to be performed under hot and humid environmental conditions. It can be assumed that as global warming continues, farmers in SSA will have to use pacing strategies to overcome the foreseen heat burden (i.e. either by significantly reducing their hourly working capacity, shifting the work to cooler periods of the day/night (the latter unlikely in farming), and/or using technical solutions for indoor workplaces, such as air-conditioning). It is important to account for the fact that most of the daily workload in SSA is manual subsistence agriculture. It is obvious that any reduction in productivity will induce several additional severe economic, social, and health problems.
Therefore, in the framing of the research unit (RU) the present proposal aims to investigate the heat stress experienced by farmers in SSA and its impact on productivity. More than a dozen heat stress indices have been developed to predict heat stress and the likelihood of thermal strain. In addition to workload and clothing, ambient air temperature, relative humidity, wind speed, and radiation are the main factors attenuating hourly working capacity. The Wet Bulb Globe Temperature (WBGT, °C) index accounts for all of the environmental factors involved and is the most widely used index. Accordingly, we will determine the impact of increased WBGT on i) the activity level in Sub-Saharan subsistence farmers over a period of 24 months; ii) at low (Nouna 277 m, Burkina Faso) and moderate altitude (Kisumu 1130 m, Kenya); iii) across seasons (rainy, dry); iv) during outdoor and indoor work; v) in men and women to foresee and potentially prevent future health risks due to climate change.
Consequently, this study is closely linked with P1 in the RU dealing with climate change, food security, and malnutrition and with P5, which analyses the impact of roof technology on housing climate and cardio-metabolic outcomes. The proposal will link physiological changes to prevailing environmental conditions to simulate local and regional health conditions, identify health impacts in other areas, and deliver facts to estimate the global impact of increasing heat on human health and working capacity.
Website: Center for Space Medicine and Extreme Environments Berlin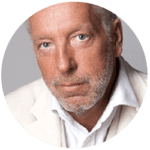 Principal Investigator (PI):
Prof. Dr. Hanns-Christian Gunga
Charité – University of Medicine Berlin
Institute of Physiology
Berlin, Germany
E-mail: hanns-christian.gunga@charite.de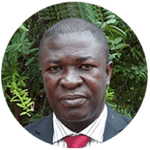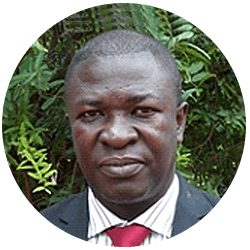 Co-PI:
Dr. Ali Sié
Centre de Recherche en Santé de Nouna (CRSN)
Nouna, Burkina Faso
E-mail: sieali@yahoo.fr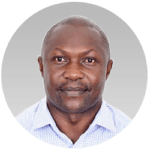 Co-PI:
Dr. Stephen Munga
Kenya Medical Research Institute (KEMRI)
Centers for Disease Control (CDC) Research & Public Health Collaboration
Kisumu, Kenya
E-mail: munga_os@yahoo.com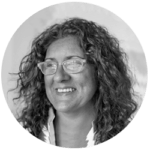 Lead scientist and Co-PI:
PD Dr. Martina Anna Maggioni
Charité – University of Medicine Berlin
Institute of Physiology
Berlin, Germany
Email: martina.maggioni@charite.de
Charité
Research assistant, data analyst: Msc. Stefan Mendt
PhD Student: Mr. Georgi Zout
Nouna CRSN
PhD Student and study coordinator: Dr. Lucienne Ouermi
(2 Field workers)
KEMRI
PhD Student and study coordinator: Dr. Daniel Kwaro
(2 Field workers)